"Best of" lists proliferate every December, and before we add to the annual offering of film favourites, here's a short note on the selective, subjective celebration of cinema. Any curated list of artworks is a reflection and direct effect of its curator, and therefore not always entirely reflective of the wider diversity of works circulating in a genre, industry or field.
As such, the following 2019 "list" of outstanding Indigenous-directed fiction and documentary films is constricted by my lived experience, my linguistic and geographic limitations, and the historical, cultural, political, economic and social contexts that govern my curiosities, interests, tastes and proclivities. With that in mind, what follows is meant as a springboard to these works – not as any fixed gathering of excellence. There's too much excellence out there for that.
One Day in the Life of Noah Piugattuk
Zacharias Kunuk (Inuit), Canada
An innocuous 1961 encounter on the ice in Kapuivik (a.k.a. Baffin Island) soon unravels as a gruff exchange between a colonizing settler and an Inuk man who refuses to be settled – and quite literally refuses to settle. The determined battle of wills that ensues dramatically reveals the systemic and dogged determinism of white settlers to deny Indigenous sovereignty. Zacharias Kunuk carefully focuses on this one seemingly isolated moment as illustrative of the vast, intricate web of moments that have made Canadian colonialism tick. The result is a jarring, destabilizing intervention into colonialism that will undoubtedly positively impact efforts toward Indigenous liberation, and especially Inuit sovereignty.
Rustic Oracle
Sonia Bonspille-Boileau (Mohawk), Canada
Peering delicately and thoughtfully behind the alarming statistics of missing and murdered Indigenous women and girls (MMIWG) in Canada is Sonia Bonspille-Boileau's moving film of quiet magnitude. Rustic Oracle follows the story of a Mohawk family whose 16-year-old daughter / sister (played by McKenzie Deer Robinson) goes missing. The film focuses on eight-year-old Ivy (outstandingly played by Lake Kahentawaks Delisle) and her mother, who struggles to cope with grief and loss while simultaneously not losing hope in her search. MMIWG continues to be a crisis that is tearing apart families and communities across Canada, and Rustic Oracle strikingly conveys the agony and pain felt by so many as deeply personal, complex and life-altering.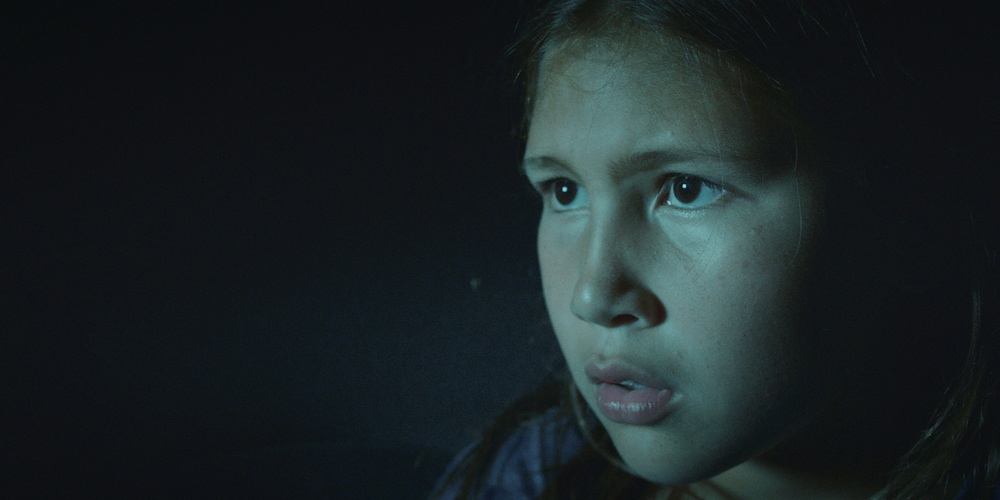 The Body Remembers When the World Broke Open
Elle-Maíjá Tailfeathers (Blackfoot/Sámi) and Kathleen Hepburn, Canada
Shot on 16mm film with soul-soaked blues and greys that capture the damp and alienating feeling of Vancouver, The Body Remembers is one of the best features of 2019 in any category. The subtly rendered story of abuse and mutual aid (and solidarity) is based on Elle-Maíjá Tailfeathers' real-life experience, and the result is pure visceral affect. The sparse dialogue and unspoken but shared experiences between the two leads, along with perfect pacing and excellent acting, amount to a nuanced film that beautifully captures a small sliver of two Indigenous womens' lives, yet conveys the felt reality, in all its beauty and struggle, of entire lives lived.
The Book of the Sea
Aleksei Vakhrushev (Chukchi), Russia
If there was one film to single out as the most buzzed about at this year's imagineNATIVE festival in Toronto, it was The Book of the Sea. A visually stunning and creatively breathtaking hybrid work of documentary, fiction and animation, the film seamlessly moves between riveting sequences of Inuit and Chukchi hunters chasing after whales in the frigid Bering Strait and the ancient mythic stories of the Indigenous peoples who have for millennia relied on the giant sea mammals for food. A spectacular, dream-like odyssey that pivots between dynamic material conditions and the fantastical, The Book of the Sea is well-deserving of the buzz.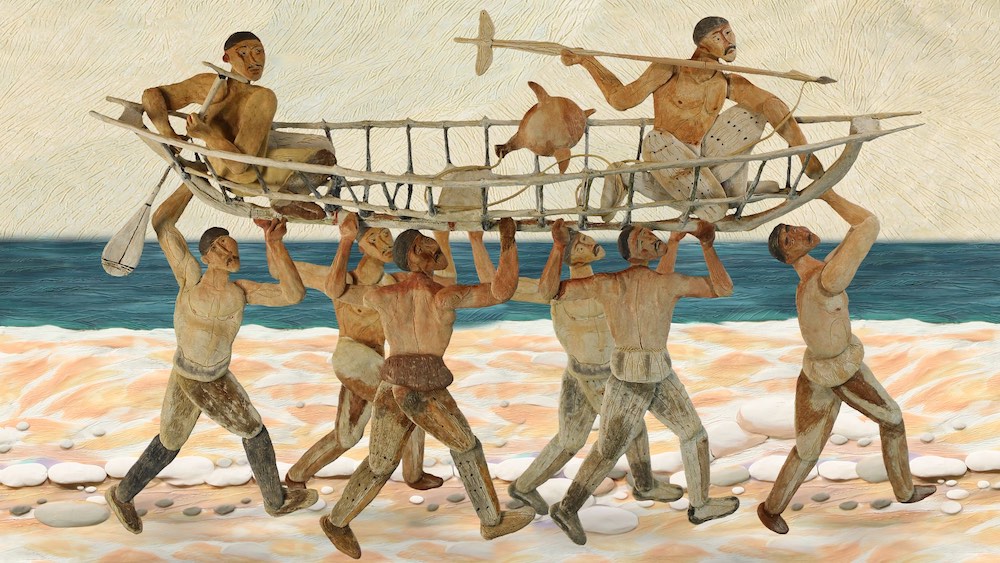 Vai
Becs Arahanga, Amberley Jo Aumua, Matasila Freshwater, Dianna Fuemana, Mīria George, 'Ofa-Ki-Levuka Guttenbeil-Likiliki, Marina Alofagia McCartney, Nicole Whippy (Māori/Tongan/Samoan), New Zealand
For those lucky enough to have seen Waru, the 2017 Māori-directed omnibus, or "anthology film" (where several short films make up one whole), the producers are back with another ensemble work. Stunningly shot with outstanding performances, this new film was directed by, as imagineNATIVE puts it, "a sisterhood of Pacific filmmakers," and explores themes of Indigenous tradition, identity, womanhood and power over the course of one woman's life. The ubiquitous lead character Vai is played by eight actresses who share moments from her life from the age of seven to 80. Despite the many artists who contributed, Vai, much like Waru, feels whole and unfragmented – a remarkable feat given the scope of this ambitious and unique project.
nîpawistamâsowin: We Will Stand Up
Tasha Hubbard (Cree), Canada
Tasha Hubbard has followed her powerful 2016 documentary Birth of a Family with nîpawistamâsowin, a timely and brutally honest view of Canada's justice system from the perspective of an Indigenous family. Hubbard's film takes a raw look at the anti-Indigenous racism and colonial structures that contributed to the recent acquittal of white Saskatchewan farmer Gerald Stanley, who shot and killed Colten Boushie, the 22-year-old Cree man, in 2016. nîpawistamâsowin is a searing indictment of Canadian institutions and a delicately intimate rendering of the fallout from settler violence. As a film that doesn't ask for justice for Indigenous peoples, but rather stands tall and demands it, nîpawistamâsowin should be required viewing in every school across Turtle Island.
The New Red Order
Adam Khalil (Ojibwe), Zack Khalil (Ojibwe) and Jackson Polys, USA
In the installation department, The New Red Order can't be found in cinemas or festivals. As a featured work at Toronto's Biennial this year, this artwork provided prime propaganda indoctrination material, and if you haven't heard of the "public secret society" called The New Red Order, fear not, it's coming to your town. A two-screen video installation (that merges as one 42' single frame piece for off-site viewing) accompanied by props and large font messages from the video, The New Red Order is a promotional video that lures inductees with its seductive promises of decolonization and Woke Settler benefits. It bombards viewers with images of settler-led planetary destruction that are juxtaposed with sequences of underground group therapy sessions where settlers "lose their identities" by wearing grotesque (and hilarious) rubber masks. In order to "Indigenize" they also creepily lurk through museums, snapping thousands of cellphone pictures of every Indigenous artefact on hand. Confrontational, audacious and boldly political, The New Red Order is an ingenious work of anti-colonial satire. Or… is it?